Caroline Taylor
Partner, Head of Commercial Property Team
Caroline has extensive experience in all aspects of commercial property for both listed companies as well as for non-faith Charities dealing with all their property requirements. 
Her experience incorporates retail leases with rents (which are increasingly popular), pre-lets, commercial and mixed use leasing and development projects as well as acquisitions and disposals of investment properties.
She is also experienced in the acquisition and disposal of land for residential and commercial developments, regeneration of brownfield city centre sites and the greenfield development of urban expansion areas. This includes work with Charity clients to ensure that they gain maximum potential from their surplus land.
Caroline's advice to her charity and non-charity clients extends to advising them on site assembly, the use of options and site promotion, profit share and joint venture agreements as well as funding large scale purchases.
Professional Experience

The acquisition of landmark offices for a major Charity in the city of London.

The ongoing negotiation of the sale of surplus land for a national Charity to a developer with the potential for 3,000 residential units and mixed-use commercial.  Documentation includes a complex overage agreement to ensure added value.

Acting for a charity in regards to the transfer of a politically sensitive property via a Community Asset Transfer to their own CIC.

Negotiating and completing turnover rent leases for a major blue-chip retail client, the latest being a lease in Burlington Arcade, London.

Negotiating and completing commercial office leases for an international plc company in regard to the movement of many of their offices across the UK into City centres.

The disposal of a portfolio of industrial and commercial properties with occupying tenants to a pension fund with a lease back.  The ownership was split between private, corporate and a pension fund which necessitated complex drafting and negotiation.

Interests

Caroline has sat as the Secretary of the Guild of Friends of Bristol Children's Hospital since 1999.  The Guild is one of the oldest charities at the Hospital having been incorporated in 1948. 

She also sits as Chair of the Finance Committee of St Johns RC Church in Bath, the largest Catholic Church in the Clifton Diocese (outside of the Cathedral).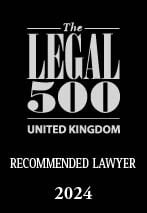 What our clients say
'I have dealt with Caroline Taylor and Tim Rutherford, both of whom have given entirely satisfactory service and been extremely helpful.'