Hannah Kubie
Partner, Head of Charity and Social Enterprise Team
Hannah is an experienced lawyer for charities and social enterprises. She advises on incorporation and registrations, governance issues, operational legal matters and mergers and transfers. She is particularly noted for her work with publicly funded organisations and her expertise is in commercial drafting (such as contracts and grants). She frequently advises on collaborations and partnerships, procurement and trading.
Hannah joined Stone King's Charity & Social Enterprise team in 2010.
Prior to working at the firm, Hannah worked at Linklaters (Corporate and Financial Markets) and Capsticks (Public Sector).
Her decision to specialise in the charity sector was in part influenced by her secondment at an international children's charity.
Charity law & Social Enterprises
Recent work includes advising on the following areas:
Several governance reviews for large charities and groups, including assisting with implementing recommendations.
The restructuring of an international group of charities and social enterprises.
Complex charity registrations and advising on specialist charity law areas such as disposals of property, treatment of funds and, as part of our social finance team, on social investments by charities.
Hannah is regularly asked to speak at events, including for umbrella bodies and at the Westminster Policy Forum, and to contribute to sector articles. 
Contracting
Hannah's legal expertise includes providing commercial advice to social enterprises, charities and socially driven commercial organisations. Recent advice includes:
Preparing a range of model agreements to allow charities which provide services to work collaboratively with other organisations in tendering for public procurement opportunities and delivering under those contracts.
Working as part of the firm's social finance team advising on the receipt of grants from various sources (and flowing down the requirements of those grants) to enable an innovative funding pilot. 
Hannah read law at King's College London and completed her Legal Practice Course at Nottingham Law School.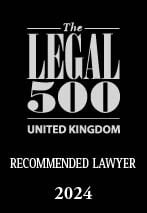 What our clients say
"Hannah is approachable, intelligent, business-minded, knowledgeable and warm - a true professional in every sense."
What our clients say
"She is always very knowledgeable on all matters and keeps us up to date on issues around charity law."
 
What our clients say
"Hannah has provided wise counsel; she is a trustworthy and capable adviser."
 
What our clients say
"She is an excellent lawyer and is really reassuring with clients."
 
What our clients say
'Stone King has exceptional expertise in the field of social enterprises and the wider social economy. They are highly skilled and experienced and value driven which makes them stand out from lawyers in other firms. Key people working in this area that really stand out include Julian Blake, Hannah Kubie and Nicole Reed'.
 
What our clients say
 "Hannah provides clear guidance and advice and is always willing to talk through different scenarios. She can explain very complex areas of data protection and information law in an understandable way."
Chambers - 2023
What our clients say
 "She's pragmatic in her approach and clearly explains the risks."
What our clients say
"Pragmatic and quick to respond."
Client Feedback in Chambers, 2021
What our clients say
"Hannah Kubie comes up with very creative solutions and is a lateral thinker"
Legal 500, 2021
What our clients say
"She is very pleasant to deal with; she is considered in her approach, she thinks through issues carefully and responds in a careful way."
Chambers - 2019
What our clients say
"She is very good at explaining what we should be doing, and how to do it."
Chambers - 2019
What our clients say
"Well regarded for her advice to charities on their commercial and financial arrangements and related matters such as on the application of public procurement rules and is praised for her ability to come up with 'innovative solutions'."
Legal 500 - 2019
What our clients say
She "delivers excellent advice, both on a pragmatic and technical level"
Legal 500 - 2015
What our clients say
"She is extremely thorough, hard-working and responsive - a pleasure to work with."
Chambers - 2017
What our clients say
Clients praise the "absolutely brilliant" Hannah Kubie for her "incredibly proactive" approach.
Chambers - 2018