"I have the very great privilege to support individuals and organisations through some of the most difficult times.  It is a responsibility I care deeply about, and I know I can make a real difference to the lives of others.  I work without fear or favour, with courage and determination, and bring calm experience and specialist expertise to bear on the solutions you need."
Matthew is a specialist criminal and regulatory solicitor, with associated civil expertise and experience.  He leads the Stone King Criminal Law Team.  Matthew is widely respected by colleagues and peers, and regarded as one of the most technically able solicitors in the field: driven, fearless, incisive and a figure to respect in court.
Matthew's background includes working with some of the most vulnerable in society through publicly funded work based across London.  That robust and rigorous introduction to legal life lay the foundations for a professional career defined by supporting others.  As a natural leader, Matthew came to head teams in Criminal, Regulatory and Mental Health work both in London and then from 2008 in the South West.  Matthew now leads the national practice at Stone King, and handles cases nationwide.
Matthew is a hugely experienced and commanding advocate conducting both contested and plea cases routinely, in courts all over England and Wales.
Matthew works with individuals, families and organisations to find solutions that work.  His rare multi-disciplinary and cross sector experience brings solutions that really make a difference.  His eye for detail and ability to identify the key issues quickly and accurately make him both a key ally and trusted advisor.  With a real and deep commitment to social justice, Matthew's responsibility and dedication to the clients he works with quickly cements those relationships.
Matthew has a particular interest and expertise in working with those experiencing mental health issues and has both substantial experience and a personal interest in working with people with Autism Spectrum Disorders, including Asperger Syndrome.
Professional Experience

Matthew's professional experience is substantial, and covers a wide range of criminal and regulatory fields.

In traditional criminal law practice Matthew handles the full spectrum of work including; sexual or online allegations; fraud; violence; domestic violence and controlling and coercive behaviour; driving and motoring cases (including serious driving standards, injury and death cases); drug and drug related offending; Proceeds of Crime; tax evasion; DBS work.  The work includes cases at all levels and stages, from Magistrates appearances, through the Crown Court, Court of Appeal and High Court.

Within the field of Fraud and Proceeds of Crime act work, in the early 2000's Matthew was involved in the drafting of the Fraud Act 2006 and has continued to operate in fraud, tax and financial crime and regulation ever since.  Matthew has handled numerous such cases, including multi million-pound carousel frauds, pyramid schemes, fraudulent evasion of VAT and Excise Duty matters, mortgage fraud, construction fraud, trader fraud, procurement fraud, bribery and benefit frauds.  Matthew also has significant practice experience in both standalone and associated proceeds of crime issues.

Mental Health

Matthew has significant experience of those experiencing Mental Health issues in the criminal justice system and social care sector.  Having headed a team of specialist mental heath practitioners for a decade, as well as specialising in handling mental health cases in the criminal system for 20 years, Matthew brings both recognition and understanding of the relevance and importance of mental health.

Issues involving Autistic Spectrum Disorders and Asperger Syndrome arise often, and Matthew regularly accepts instructions from families and client's facing these issues, as well as advising organisations on related issues.  The handling of ASD cases in the criminal justice system has long been utterly inadequate, and the police and courts routinely lack training or ignore best practice of such matters.  It is a topic of particular importance for Matthew in ensuring justice.  Autism is not a mental health condition, but many autistic people develop separate mental health issues.  Even so, for many autistic people the criminal justice system can be a bewildering or terrifying place.  Matthew can help.

Post Traumatic Stress Disorder often remains overlooked or under-appreciated, but Matthew accepts or is referred such instructions routinely.  Whether arising against the backdrop of childhood abuse, traumatic events, grief or service in the armed forces, Matthew will bring both a sympathetic but informed approach, and will be able to articulate the importance and relevance of these conditions.

Enduring or significant mental health conditions requiring intervention under the Mental Health Act, including those involving a diminishing of personal responsibility, require particular attention and expertise.  Matthew's familiarity with both the Mental Health regimes and criminal justice system is a powerful combination when these difficult cases arise.

In respect of all mental health work, Matthew's optimism, focus on ability not disability and pragmatic approach is welcomed by those facing these challenges.

Responsible Business and Regulation

Matthew's regulatory practice is longstanding and now focuses on working with organisations and businesses who want to take a responsible approach to their operations in solving the challenges arises from the regulatory regimes in which they operate.  Whether advising in respect of regulatory breaches or investigations, Health and Safety matters, Inquest and Coronial investigations, Environmental and Planning matters or Bribery and Corruption, Matthew's extensive experience and pragmatic, realistic and honest approach will be welcome.  With reputations too easily damaged, Matthew is a solver of problems, and can be part of your team to deliver the outcomes necessary.

Matthew has a particular interest in safeguarding matters, both in terms of policy and from a case incident perspective.  Bringing vast experience in handling risky and criminal behaviours, Matthew will always offer real world solutions, founded on a sound understanding of risk against principles of welfare and responsibility.  When safeguarding concerns involve crises management Matthew will bring his clarity, calmness and experience to bear, offering control in circumstances where it can often feel lost.

Leadership

Matthew is an experienced and natural leader.  As a coach and collaborator, Matthew values listening above all, alongside his energy and enthusiasm.  Unafraid to make difficult decisions, but possessing of clarity and level headedness, Matthew draws together those with whom he works, and inspires confidence through his own ability.  As someone who is used to working with and managing others performing at the top of their profession, Matthew's high performance ethos brings efficiency, clarity and success.

Interests

Matthew spent much of his life exploring and adventuring across the Globe.  Having trekked or explored many of the great mountains of Europe and Asia, both solo and with others, outdoors is where Matthew will mostly be found (when he's not in court).  Some adventure travel highlights include a high route crossing from the Mediterranean to Atlantic along the spine of the Pyrenees, completing the classic routes of the Nepalese Himalaya, Wilderness Tramping on New Zealand's South Island, off road exploration of Western Tibet, and overland travel from Australia to UK via South East and Central Asia. 

Matthew now lives with his wife and two children on the outskirts of Bath.  They enjoy trying to stay afloat in canoes, consequently wild swimming and all things Bath Rugby.

Matthew recently completed a decade of service as a trustee at the charity Julian House, committed to homelessness and social exclusion.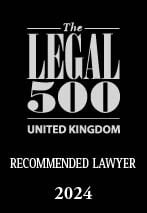 What our clients say
"Matthew has an excellent understanding of his field. He is an excellent solicitor."
 
What our clients say
'Matthew Graham and Angus Williams – both are exceptional in their case preparation and client care. It is my experience that lay clients are left feeling as though theirs is the only case that matters; nothing is too much trouble. First class.'
 
What our clients say
Having your gentle, kind, non-judgmental understanding and reassuring presence in the background; your legal expertise, your knowledge & advice, and the all-important courtroom presence was of enormous comfort to him, his brothers and me.
What our clients say
"Your wealth of knowledge and experience means today, I or We, can draw a line under the events of late and start to rebuild our lives."
Client Feedback - 2021
What our clients say
"It is my opinion that Matthew Graham and his team not only provide outstanding legal services, but provide a road map, that if followed can improve the lives of their clients without the need for extreme punishment. This is not the easy option, but if the client wants to change their life, it is method that I believe I am proof that it works. Matthews intervention has changed my life."
Legal 500, 2021
What our clients say
"Really calm, professional and reassuring in very challenging circumstances. Mathew communicated incredibly well with our very stressed and difficult teenager"
What our clients say
"This firm is ahead of the market in terms of its client care and its attention to detail. They offer a blend of essential qualities that are required in dealing with stressful and delicate matters."
Legal 500, 2020