Tim Rutherford is a partner in the firm's national Charity & Social Enterprise Sector team, and was previously for six years the Head of the firm's Charity & Social Enterprise Sector Group. Tim specialises in advising on charity law, governance and related issues, in particular for faith based organisations and almshouses. Tim is also experienced in advising charities and organisations in relation to insolvency and risk management issues.
Tim has a national reputation for advising charities related to faith organisations (in particular Roman Catholic religious orders and Dioceses and Anglican religious orders) and Almshouses, as well as acting for many other types of charity across the sector.  Tim has a particular expertise in incorporations and restructures, having been responsible for the first incorporation of a Roman Catholic religious order charity as a CIO and has since established more than 60 similar CIOs in the past few years for religious orders as well as restructuring 4 Roman Catholic dioceses as corporate entities.
Tim is a regular speaker at sector events including providing trustee training to the members of the Conference of Religious (the umbrella body for all Roman Catholic religious orders), presenting to the Association of Provincial Bursars, speaking on charity matters to the International Union of Superior Generals, presenting at the Catholic Charity Conference, presenting to the Almshouse Association and presenting to the Conference of Catholic Diocesan Financial Secretaries on charity and canon law issues. 
Tim was the editor of "Embracing Change", a handbook prepared for Roman Catholic religious institutes to mark 2015 as the Year of Consecrated Life and the follow up publication, "Consecrated Journey" that provided a governance handbook for trustees of religious institutes.  This was followed up recently with a series of videos entitled "Walking in Partnership" looking at the future challenges for Roman Catholic religious institutes in the years ahead.  Tim also provided assistance to the Advisory Council for Anglican Religious Communities on a similar governance handbook.
In 2023 Tim was admitted as a Knight of the Pontifical Equestrian Order of Saint Sylvester Pope and Martyr in recognition of his work with Roman Catholic religious orders.
Tim has recently been involved in producing an updated version of "Standards of Almshouse Management (SAM") the benchmark manual produced by the Almshouse Association for its members. 
Tim is based in our Bath office, but divides his time between our Bath and London offices. Tim is recognised by Legal 500 as one of the two leading individuals advising charities in the South West and by Chambers & Partners as a leading individual advising charities nationally.
Tim is a trustee of the Miss Beryl Billings (known as Margot Boyd) Charitable Trust and a trustee of Restore Hope. He was formerly a trustee of the Bath Volunteer Centre and a member of both the PCC and the finance committee of the Parochial Church Council of Bath Abbey. He was also a member of the Executive Committee of the Charity Law Association for 6 years, during which time he chaired the CLA Model Documents committee and the working party considering the updated CC14 charity investment guidance
Tim is an ADR Group accredited mediator.
Tim read Economics at Downing College, Cambridge University and also has a Masters degree in Economics from Cambridge.  Tim completed the Common Practice Examination and the Legal Practice Course at the College of Law in London.
In his free time Tim is an active runner, having completed several half marathons to raise funds for local charities in Bath.
Assisting several international Religious Congregations to restructure their operations in England to fit in with the changing nature of the way they work internationally and the reduction in the number of members based in England.
Advising a charity with a significant permanent endowment fund on the potential to apply the total return regulations to part of the endowment, whilst retaining the rest of the endowment in traditional form.
Advising a large Religious Congregation on restructuring to provide a modern structure to enable the continuation of their way of religious life (in new and different forms) whilst also establishing a new charity to take forward their mission work, separate from the religious way of life.
Advising several charitable organisations that are exempt charities on the process to change their structure from a registered society to a company limited by guarantee to enable them to demonstrate they are a registered charity for the purposes of raising funds from third party grant funders who will only grant fund registered charities.
Carrying out a strategic review of a household name charity to assist the Trustees to identify any gaps between their stated strategy/mission and how they operate in practice, and then assisting the Trustees to make appropriate changes in light of the review.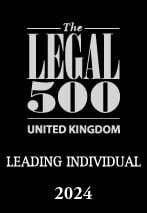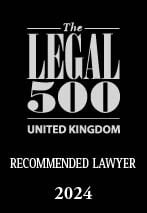 What our clients say
"Tim is an extremely experienced charity lawyer who is certainly the man to go to with technically complex cases."
What our clients say
"He is very knowledgeable, supportive, and understanding of our wishes. He is also someone who takes a very collaborative approach."
 
What our clients say
'I have dealt with Caroline Taylor and Tim Rutherford, both of whom have given entirely satisfactory service and been extremely helpful.'
 
What our clients say
'Their knowledge of the charity sector is excellent. We worked very closely with Tim Rutherford and Alice O'Mahony and they are a superb team.'
 
What our clients say
'We find Tim Rutherford very good; he is very clear in his instructions and presents very well in face to face meetings and on Zoom.'
What our clients say
'Tim Rutherford demonstrated the ability to think laterally to devise solutions. He has always responded in a timely manner.'
What our clients say
 "Tim has excellent knowledge of charity law and practice. He's also pragmatic and commercial."
Chambers - 2023
What our clients say
 "He gives excellent advice and is very sensible and detail-oriented. He's a specialist in charity and governance law - we rely on him a lot."
Chambers - 2023
What our clients say
 "He's a very good and calm lawyer. He's great with his clients and fights for them in a gentlemanly way."
Chambers - 2023
What our clients say
"Tim Rutherford provides an excellent service to my organisation. He responds quickly to all enquiries and provides simple and comprehensive advice, even when the subject matter may be very complex indeed. He is very approachable and is always willing to help."
Legal 500, 2021
What our clients say
"Accessible and responsive. Happy to explain difficult issues and to the discuss solutions. He has a sound knowledge of charity law"
Legal 500 - 2019
What our clients say
"Market observers comment strongly on his intellectual prowess."
Chambers - 2013
What our clients say
"He is a popular figure in the market, known for his approachable manner and good advice."
Chambers - 2014
What our clients say
Tim Rutherford is noted for his "sharp, incisive mind and pertinent, focused and relevant contributions"
Legal 500 - 2017