Tom is Stone King's Head of Further Education for the firm's national FE practice, oversees our Education Team in the North and is the Lead Partner for our Leeds Office.  With over 20 years' experience acting for providers across the education sector, Tom is nationally recognised as an expert legal advisor to the Further Education sector.
Tom specialises in advising education providers on strategic, contractual and commercial issues. He has particular expertise in leading projects, handling contract negotiations, drafting agreements and advising on information law compliance. He works closely with education sector clients on a daily basis, supporting the teams at a range of colleges, multi-academy trusts and other education providers throughout England and draws together the wider team to ensure an expert, joined up and effective approach.
Tom speaks at sector conferences and delivers sector-specific training at events throughout the country, including those organised by the Association of Colleges, the Education & Training Foundation, the College Finance Directors Group and the Governance Professionals' Special Interest Group. He is author of the Further Education Overview section for Thomson Reuters' legal publication WestLaw and is a contributor for leading national legal publication New Law Journal.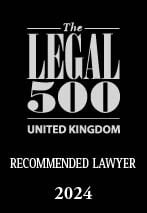 What our clients say
"I always come away from a conversation with Tom having learnt something new and useful."
What our clients say
"He is highly responsive to our requests, provides fantastic advice and is a great sounding board. Tom is amazingly knowledgeable about the FE sector and is also a great supporter of governance in FE."
 
What our clients say
"Tom is always responsive and offers excellent advice. I appreciate his availability to deliver to key stakeholders in the sector and enjoy working in collaboration with him."
 
What our clients say
"He is thoroughly immersed in the FE sector."
What our clients say
"Tom is a fantastic colleague to work with. He is incredibly knowledgeable, with a real passion for our sector and a deep understanding of the key legal, commercial and governance risks and opportunities."
What our clients say
'Tom Morrison is knowledgeable about the sector, experienced, responsive and easy to work with. In addition, Tom is extremely well-networked, connecting me with other experts both within Stone King and in other relevant organisations, and is able to very quickly get to the centre of an issue.'
 
What our clients say
"Tom is client-focused and is excellent in his communication."
Chambers - 2023
What our clients say
"Tom is brilliant on the legal, financial and policy issues in the FE sector."
Chambers - 2023
What our clients say
 "He's very responsive and excellent at understanding the complex issues we are dealing with."
Chambers - 2023