Ann is a Consultant in Stone King's Charity & Social Enterprise team.

She was a Partner of Stone King for almost 20 years and served as Stone King's Chair from 2014 until 2020, when she became a Consultant.

Ann has long been regarded as one of the UK's foremost experts in charity law, with a career advising charities and philanthropists spanning over 40 years. Over that time, she has worked with all types of charity, including many well-known charities, national and international, and some of the country's oldest charitable bodies. This means she is very familiar with the technical and governance problems facing large organisations and long-established institutions, as well as the practical solutions needed to achieve their organisational aims.

Ann is a member of the Charity Law Association and served as its Chair from 2011 to 2014. She is also a member of the Society of Estate Practitioners (STEP) Charities Special Interest Group.

In September 2022 Ann was appointed onto the Board of the Charity Commission for England and Wales, as a Legal Board Member.
Ann has advised charities, social enterprises and philanthropists on all charity law matters including:
Setting up charities and social enterprises, finding the right structures for what is planned
Governance reviews and updating charity constitutions and group structures so that they remain fit for purpose
Dealings with the Charity Commission from seeking consents to complex regulatory and compliance matters
Trading and other fundraising, helping charities build sound relationships with philanthropists, corporate supporters, commercial participators and professional fundraisers, 
Collaborative working arrangements 
Mergers
Special projects and ventures 
Ann read Jurisprudence at St Hugh's College, Oxford University. 
Ann is a trustee of The Poetry Society and of a small grant-making charity.
When not working (and sometimes when she is) Ann spends as much time as possible in the remote north-west Highlands. 
Advising a household name charity on complex compliance issues arising over a period of years from incorrect advice given by previous advisers, including detailed reporting to the Charity Commission, securing its agreement to the plans to sort out the position and its assistance in doing so
Advising a national museum on its acquisition of a landmark heritage property from an independent preservation charity
Advising a charity in relation to a highly acrimonious dispute with a former trustee and founder of the charity 
Updating governing documents for numerous long-established charities including the first ever revision of one Royal Charter dating from the mid Seventeenth Century 
Advising on the acquisition of major works of art and collections for addition to the works exhibited in a renowned central London gallery  
Joint Interim Manager of The Cup Trust, appointed by the Charity Commission to resolve the problems arising out of the charity's involvement in a high-profile tax avoidance scheme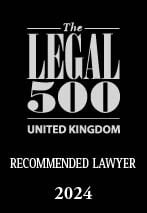 What our clients say
'Ann Phillips has been a great source of strength, expertise and legal brain. Equally Julian Blake. Efficient, focused, rounded and informed in their advice. Their work is pre-emptive, thoughtful and acknowledges the operating environment of their client'.
 
What our clients say
"Very experienced and knowledgeable. She has a very good understanding of our business and is aware of the current issues affecting our sector."
Client Feedback in Chambers, 2021
What our clients say
"Calm, immensely knowledgeable, authoritative, reassuring to clients and practical. She is renowned for her expertise and good judgement."
Client feedback in Chambers - 2020
What our clients say
"Her client service is excellent, she's a very good listener and she provides up-to-date, knowledgeable advice."
Chambers - 2019
What our clients say
Ann Phillips is held by commentators to be "clearly one of the leading practitioners in charity law in the UK." Her clients "really value the help and advice she's given us, both nationally and locally - she's always keen to help and assist."
Chambers - 2013
What our clients say
Ann Phillips is described as "lucid not only on paper but also in person". An "authoritative market presence"
Chambers - 2014
What our clients say
Clients are equally impressed with the "thorough and comprehensive" advice she provides on complex charity law matters: "She has striven to understand our business and has acted as an effective conduit, connecting us with the right people in the team to advise us on various issues."
Chambers - 2015
What our clients say
Sources describe her as "very knowledgeable and practical" and "a main name in charity law" and a "serious figure in the sector," who garners considerable respect from peers.
Chambers - 2016