Julie is an experienced immigration expert, having worked in this area of law for many years. Julie has worked with various types of organisations and individuals on all types of immigration matters. Julie has advised on a broad range of immigration issues, including UK organisations recruiting from abroad and matters affecting European nationals employed in the UK. She uses her knowledge of often sensitive immigration-related matters to support clients across Stone King's sectors.
Professional Experience

Julie entered the law in order to work in Immigration. Julie's began her career in a civil litigation firm, working in Immigration. Julie thereafter ran her own consultancy – working in organisations and firms in the South supporting their clients and teams. Julie was thereafter appointed Head of Immigration at the Royal College of Nursing. Julie had a period outside of immigration, as Chief Executive of a national education charity. Julie thereafter joined Stone King in order to establish their national immigration practice.

Sector Experience
Education

Julie was formerly CEO of the education charity IPSEA. Julie has a firm understanding of the education sector and works closely with our clients in assisting with compliance, right to work checks and sponsorship issues. She is able to advise on Brexit and other strategic issues, particularly essential in these uncertain times. Julie is able to support HE and FE colleges, as well as independent schools, with student visa queries.

Charity

Having previously been Chief Executive of a charity Julie understands the operational and strategic issues that are often faced. Julie is able to combine her hands on experience with her immigration expertise. Julie works for many international charities in supporting with their sponsorship licence issues, in order to facilitate the movement of both employees and volunteers. Julie has a particular interest in Ministers of Religion (Tier 2) Visas and Temporary Worker - Religious Worker (Tier 5) Visas.

Working across the sectors, Julie understands the complex issues faced by the care sector from both a charity and business perspective. Julie provides clear immigration support to organisations within the care sector, and assists in navigating the new rules for European nationals, the changes for health and social care workers and the impact of the pandemic. As well as supporting organisations, Julie's experience at the RCN enables a thorough understanding to help individuals within the care sector. Areas of support range from recruitment and sponsorship, to compliance and residency applications.

Business

Julie represents and supports many businesses struggling to recruit within the UK. Start-ups, tech companies and any business seeking to fill vacancies may look to sponsor overseas workers. Julie advises from the initial decision making stage, through to undertaking the Resident Labour Market Test, the Shortage Occupation List and obtaining the licence. Julie is able to work with businesses to understand their needs and demands.

Personal

Julie acts for many individuals in relation to their personal immigration matters. Julie is currently supporting many EEA nationals in their applications for both settled status and naturalisation. Julie has particular expertise in dealing with more complex cases, where individuals may not have detailed evidence of their immigration history, where there personal situation may complicate the application or where there have been previous negative decisions.

Other

Julie's broad experience includes publicly-funded and private immigration and asylum work, including applications, appeals and judicial reviews. Formerly as Head of Immigration at the Royal College of Nursing (RCN), Julie successfully lobbied on policy issues relating to income restrictions placed on nurses who are pursuing Indefinite Leave to Remain. She also worked on nursing to be included on the shortage occupation list for the UK.

Julie successfully completed a Management Development Programme and is an accredited Senior Caseworker and Supervisor of the Law Society's Immigration and Accreditation Scheme.
Academic Experience

Julie qualified as a Level 2 adviser and supervisor under the Immigration Accreditation Scheme. Julie has also completed a Management Development Programme, is a trained coach and mentor.

Interests

Julie is trustee of ILPA – the Immigration Lawyers Practitioners Association.

Accomplishments
Charity

Julie assisted a large international religious order in obtaining a sponsorship licence, following the development of the charitable trust into a CIO, completed by our charity team. The trust already had a sponsor licence in place, however as a new legal entity had been created following the incorporation, we highlighted to the client that in order to continue the sponsorship of their overseas sisters, they would need to apply for a new licence by the 20-working day deadline of the incorporation. We completed this on their behalf; despite the fact that certain required documents could not be provided, as the CIO was such a new entity. The licence was granted following our representations and we further assisted in transferring the sponsorship of the sisters onto the new licence and surrendering the old licence.

Julie supported residents across a number of care homes to obtain status under the EU Settlement Scheme (EUSS). Following visits to various residences, Julie was able to assist those within the organisation in making applications to the scheme. All applications made were successful, easing concerns regarding immigration status following Brexit.

Business

A tech company had been struggling to recruit in the UK, due to the highly skilled labour required, and therefore wished to recruit from abroad. Julie provided assistance with every stage to facilitate sponsorship. Julie successfully applied for a sponsorship licence on their behalf and obtained restricted and unrestricted certificates of sponsorship to sponsor overseas workers. Julie thereafter applied on their behalf for Entry Clearance for Tier 2 (General) and Leave to Remain for Tier 2 (General), which were granted, allowing the individuals to begin work promptly.

Personal

Julie advised a Vietnamese national who was in the UK on a Tier 5 visa and wished to remain with his partner in the UK. An application was submitted on his behalf for an unmarried same sex partner visa. This involved collating extensive supporting documentation evidencing their relationship and proving that they had lived together for the required period. The application was challenging as the client had left the UK following the expiry of his Tier 2 visa and to apply for his Tier 5 visa in order to return to the UK. Following the preparation of extensive representations, the visa was granted and he was able to remain in the UK with his partner and continue their relationship.

Education

A large independent school were anticipating that a UKVI visit may be due. Julie was instructed to conduct a mock Audit. Julie attended at the school for a full day, and interviewed key personnel, checked documentation, liaised with the HR department (over right to work checks) and thereafter prepared a full report.

Julie advised an FE college with regards to issues over their tier 4 visas. The college had received correspondence from the UKVI suggesting that the licence would be suspended if the correct body with oversight was not evidenced. Julie advised and the college was able to continue to sponsor overseas students.

Julie assisted a multi academy trust with various immigration queries under the retainer service. Such assistance included advising on the required immigration steps when a new school with an existing sponsorship licence is taken on by a MAT, on obtaining and assigning a certificate of sponsorship and on replying to a UKVI request. The key personnel at the school had inherited the responsibilities of the MATs licence and due to staff departures, were not familiar with all of their obligations.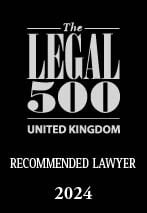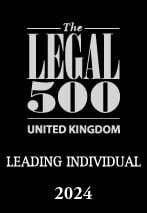 What our clients say
"Julie knows what she is talking about. She is very good with clients and very direct. She provides really tangible advice."
What our clients say
"The team is led by a very knowledgeable member who has exceptional understanding of the immigration system, particularly in education which relates specifically to our organisation. The team responds exceptionally quickly to queries which, when relating to immigration, is a vital requirement for our organisation."
Legal 500, 2021
What our clients say
"The person that had dealt with my immigration issues has been very helpful indeed. She knew very well how to do the process, and did it in a very professional manner. I could rely on her and if I had any query, herself or another colleague was ready to help me through the telephone. I got my status of citizenship in a few weeks as she presented all the documentation in a proper way."
Legal 500, 2021
What our clients say
"My institution worked with Stone King in relation to changing to a CIO and regarding immigration issues. I dealt very much with Julie Moktadir and her team. I found Julie and the members of her team very up to date in their field of work, very much available, super-patient and able to answer promptly with competence any queries or doubts I may have had. Moreover, they were able to successfully lead us to the completion of our need."
Legal 500, 2021
What our clients say
"Julie Moktadir is the key person I deal with on the team. She is approachable, and able to sift through legalities relating to immigration to give clear guidance to lay members of staff. She is personable and has an engaging style that puts clients at ease and comfortable to raise any queries, regardless of level."
Legal 500, 2021
What our clients say
"Julie Moktadir has been for me a most helpful guide and at all times, even now in this present COVID-19 crisis, always ready to explain any point necessary. I am grateful for all the guidance I receive."
Legal 500, 2021
What our clients say
"Julie has been fantastic! Having her on board has lifted the weight off my shoulders!"
Jenny Cain - Greenshaw Learning Trust