Peter Woodhouse
Partner, Head of Business Sector and Social Enterprise Sector
Peter has been assisting clients in employment matters since he qualified in 1991. He advises on a full range of employment matters and aims to provide support to clients managing change in their business. He was a partner at a large Bristol firm before becoming a partner at Stone King LLP in March 2006. He is qualified as a solicitor and barrister and for 10 years was believed to be the only solicitor on the panel of Treasury Counsel. Peter has acted for numerous clients over the years including owner-managers as well as multi-nationals.
Peter considers that businesses prefer to act responsibly both as a matter of policy and economics. He works with clients to ensure their outcomes in terms of responsible business are delivered.
Peter is an experienced Employment Tribunal advocate and his work has been case reported as advocate in the Employment Appeal Tribunal. He has acted in hundreds of tribunal cases including unfair dismissal and complex discrimination cases. He has trained and written courses for the National Institute of Trial Advocacy and the Chartered Institute of Personnel and Development.
Peter is also widely recognised as a leader in the transport sector. He has acted for bus and coach operators and hauliers in many matters of significance to the industry. He is Chairman of Logistics UK and a panel solicitor for it. He sits on the committee for the Southwest Confederation of Passenger Transport.  He regularly presents seminars and assists operators in dealing with regulatory matters.
He is Stone King's lead employment lawyer for the Charity Sector.
He is a frequent speaker at internal and external conferences.
Peter has supervised other lawyers in employment cases since approximately year 2000.
Employment law

Peter advises clients across all the Stone King sectors but in particular the Business Sector and the Charity Sector. He frequently advises senior managers, business owners and charity trustees regarding high value employment risks. For example:

He will advise charity trustees regarding senior management exits;
He will deal with complex employment tribunal cases, including acting as advocate where required;
He will advise pre-litigation on ways to minimise risk, including dealing with changes in terms and conditions and strategic development within the organisation
He will deal with collective redundancy processes in large organisations involving trade union relationship issues

Transport Law

Peter is well known in the lorry and bus and coach sectors for providing high quality, swift and "client-friendly" advice. He will deal with Public Inquiries before the Traffic Commissioners as well as any other matter that could impact on an operator's licence. His approach is to work with the client and the regulatory body to reach a practical solution that prioritises fair competition and road safety.
Peter is dual qualified as a solicitor and barrister. He currently practices as a solicitor with higher rights of audience in both criminal and civil matters.
Many sports including cycling, running, swimming and skiing. Also cryptic crosswords and medieval history.
Business: advising a large drinks company on collective redundancies of around 700 staff. Including advising on disputes with the unions, levels of and entitlements to redundancy pay upon re-employment, related TUPE issues of various sites.
Charity: Advising a Charter charity on the loss of staff: advising on worker and employment status, running collective processes for both, providing detailed advise regarding calculations of pay for redundancy purposes:
Charity: advising a charity regarding allegations against the MD arising out of a whistleblowing process. Allegations including sexual harassment and potential criminal offences. Working with Stone King's charity team to ensure all charity governance matters correctly handled including delegation of authorities and Serious Incident Reporting
Transport: running a series of webinars in relation to practical matters of import to the transport sector including furlough, exiting from lockdown. Also running a webinar regarding vehicular Bridge Strikes with a view to raising awareness cross industry for this very important issue.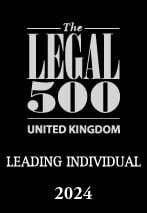 What our clients say
"Peter is a helpful and reliable source of good legal advice."
What our clients say
"We receive excellent support throughout from Peter."
 
What our clients say
'My main contact is Peter Woodhouse – he is very approachable and picks up very quickly what it is that is needed.'
 
What our clients say
"He educates clients as well as doing his job, which is very much appreciated."
Chambers - 2023
What our clients say
"Peter's attention to detail means he does not miss a thing."
Chambers - 2023
What our clients say
Clients say they turn to Peter for "his experience, his relationships with the circuit of transport commissioners, and his extensive knowledge of transport law."
Chambers - 2020
What our clients say
"He's easy to talk to, knowledgeable, and he makes sensitive and tricky issues relatively easy."
Chambers - 2019
What our clients say
...is acknowledged by sources both for his "affable, workmanlike approach to the work" and for "quickly getting to the heart of any matter." He is a popular choice for tribunal hearings.
Chambers - 2011
What our clients say
He provides deft and effective input into transport matters, particularly on the regulatory side. Clients say he "understands the workings of the regulatory process in detail and the individuals involved."
Chambers - 2013
What our clients say
Peter Woodhouse is described by clients as a proactive, responsive and knowledgeable practitioner. In addition to his regulatory expertise, he also advises on employment issues.
Chambers - 2016
What our clients say
"I was really pleased with the job you did for us Peter and have passed that on to colleagues."
MD of group company of national bus group